Another challenge I received this weekend while reading beautiful posts from friends around the blogosphere was to consider this question from
Kyndra Steinmann
:
"Does what is in my heart defile what I offer, or am I living the Gospel clearly and fully?"
In other words, am I giving action to the words I write and speak, or are they just lip service? Do I truly believe what I say and live what I post?
Are my actions toward those around me a confirmation of the words that come out of my mouth (and off my page)?
I must constantly check my motives and my heart (which is deceitful above all things - Jer. 17:9). It is easier to hold resentment than to forgive. It is easier to be prideful than to remain humble. It is easier to think about my own needs and neglect the needs of those in front of me. It is easier to be selfish than to be self-
less
.
It is easier to say it than to live it
.
I have encountered many "
Christians
" who weren't so
Christ-like
. And truthfully (and sadly), I have fit into that category more than once.
I pray that I not only speak and write words of truth, words reflecting Christ, Christ who
is
the Word...but that I live those same words. That people see Jesus when they see me.
I am completely imperfect and adorned with faults. My righteousness is as filthy rags (Is. 64:6). If left alone, I would be swallowed up by self, indulging my flesh and not giving thought to my actions. But...He (God) made Him (Jesus) who knew no sin to be sin for us, that we might become the righteousness of God in Him (Jesus) (2 Cor. 5:21).
He has clothed me with garments of salvation and arrayed me n a robe of His righteousness
...Isaiah 61:10.
I can live the words I write
. We
can
live in this world, this temporary place, and be separate. We don't have to give in to selfish desires and lusts of the flesh.
Do not conform to the pattern of this world, but be transformed by the renewing of your mind
...Romans 12:2a.
I pray that this life I live, this life that is quickly passing, would bring glory to my Father in heaven
now
, in this moment, whether in church, in the grocery store or in the privacy of my home.
I pray that others would find Christ not only in the words He chooses to speak through me, but the life I live in Him
.
Let us be mindful of our words and actions. Are what I say
and
how I live a reflection of the very nature of Christ in me?
I am crucified with Christ: nevertheless I live; yet not I, but Christ liveth in me: and the life which I now live in the flesh I live by the faith of the Soon of God, who loved me, and gave Himself for me
(Gal. 2:20).
***************
Continuing to count my gifts with
Ann Voskamp
#46-55 of
46 an old aluminum boat and a homemade raft tied to a tree on the river bank at the back of our property
47 smooth, shiny river rocks colored with the fingertips of God
48 sweet ice tea
49 tangerine shower gel that smells good enough to eat
50 parents who live next door
51 my computer running slow, but running
52 an unexpected card in the mail
53 new school supplies
54 the sweet innocence of a certain six year old
55 triple word tiles in words with friends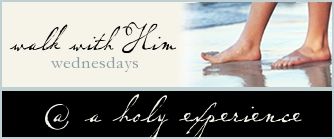 and linking with...