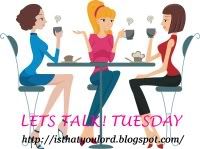 A few more-serious-than-usual random things....
1. I am currently re-thinking/re-structuring/re-planning my blog and re-evaluating its purpose.
2. Starting my folder for my book projects and trying to learn more about the publishing world. (Studied some agents blogs' today which is why I am re-structuring my blog!) Printed out lots of good stuff today.
3. I start substitute teaching part time at Logan's elementary school next week, so am also currently planning/scheduling every hour in my day to ensure I get everything completed!
4. Limiting my time on facebook.....seriously, a person could get lost in conversation on there and waste a lot of valuable time! How much time do you allow or think is acceptable for social networking?
5. What is your take on self-publishing? And what about ebooks?
Short, but to the point today....glad we got the chance to chat, even though it was almost midnight for me! :)